Submitted by
Lisa Kwak
on February 25, 2021 - 5:12pm
To celebrate and to recognize that the contributions of Black Americans should be appreciated beyond the month of February, the Department of Dance is using its website and social media platforms to spotlight a different Black dance artist in the greater Seattle area every month through 2021. To view the February issue click here. 
In March, we celebrate Monica Rojas-Stewart.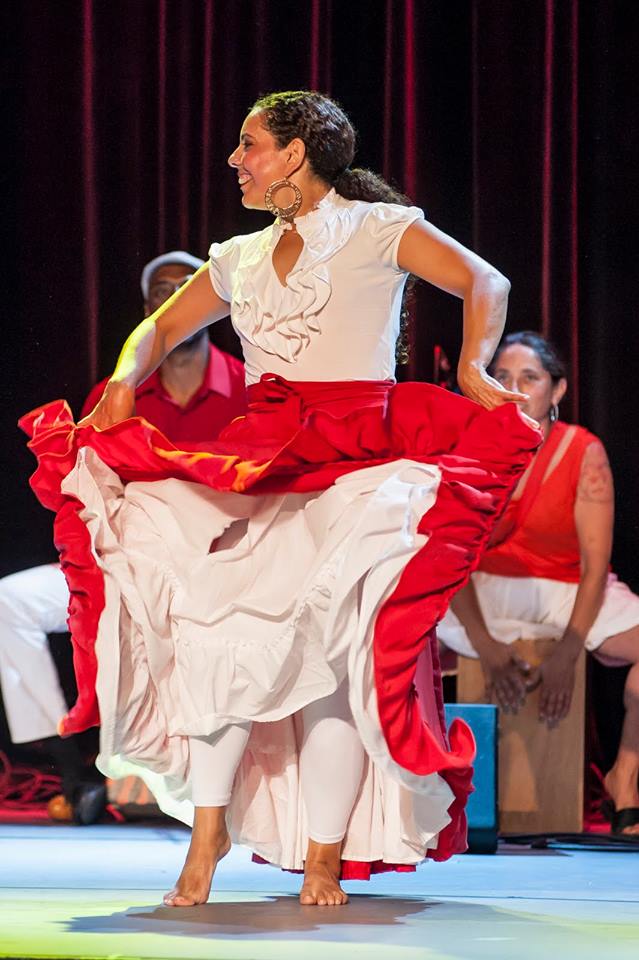 Monica Rojas-Stewart, Photo by Erik Stuhaug.
Monica Rojas-Stewart (She/Her)
Monica Rojas-Stewart, Ph.D. originally from Peru, has collaborated as a cultural consultant, guest artist, music, and dance instructor with various organizations and programs throughout the Pacific Northwest for over 20 years. Mother, artivist, and scholar, she is the founder of the DE CAJóN Project and Movimiento Afrolatino Seattle (MÁS), two arts organizations dedicated to educating about the history and cultural contributions of people of African descent in Peru and Latin America respectively. Rojas-Stewart is the Assistant Director of the African Studies and the Latin American and Caribbean Studies programs at The Henry M. Jackson School of International Studies at UW.
Blog created by a UW student about Monica Rojas-Stewart: https://monicarojas.home.blog/

Patreon:

https://www.patreon.com/huayruro


(contributions to this Patreon will go towards a Truth and Reconciliation in the Arts work Monica Rojas-Stewart is currently co-leading)

Courses taught at the Department of Dance Spring 2021: DANCE 275 AFRO-LATINX DANCE
Upcoming Theater Production, Spring 2022: DE INGA Y MANDINGA: An African Diasporic Tale from Latin America. More information coming soon.
Private Afro-Peruvian dance and percussion classes. Email:

 

decajonproject@gmail.com .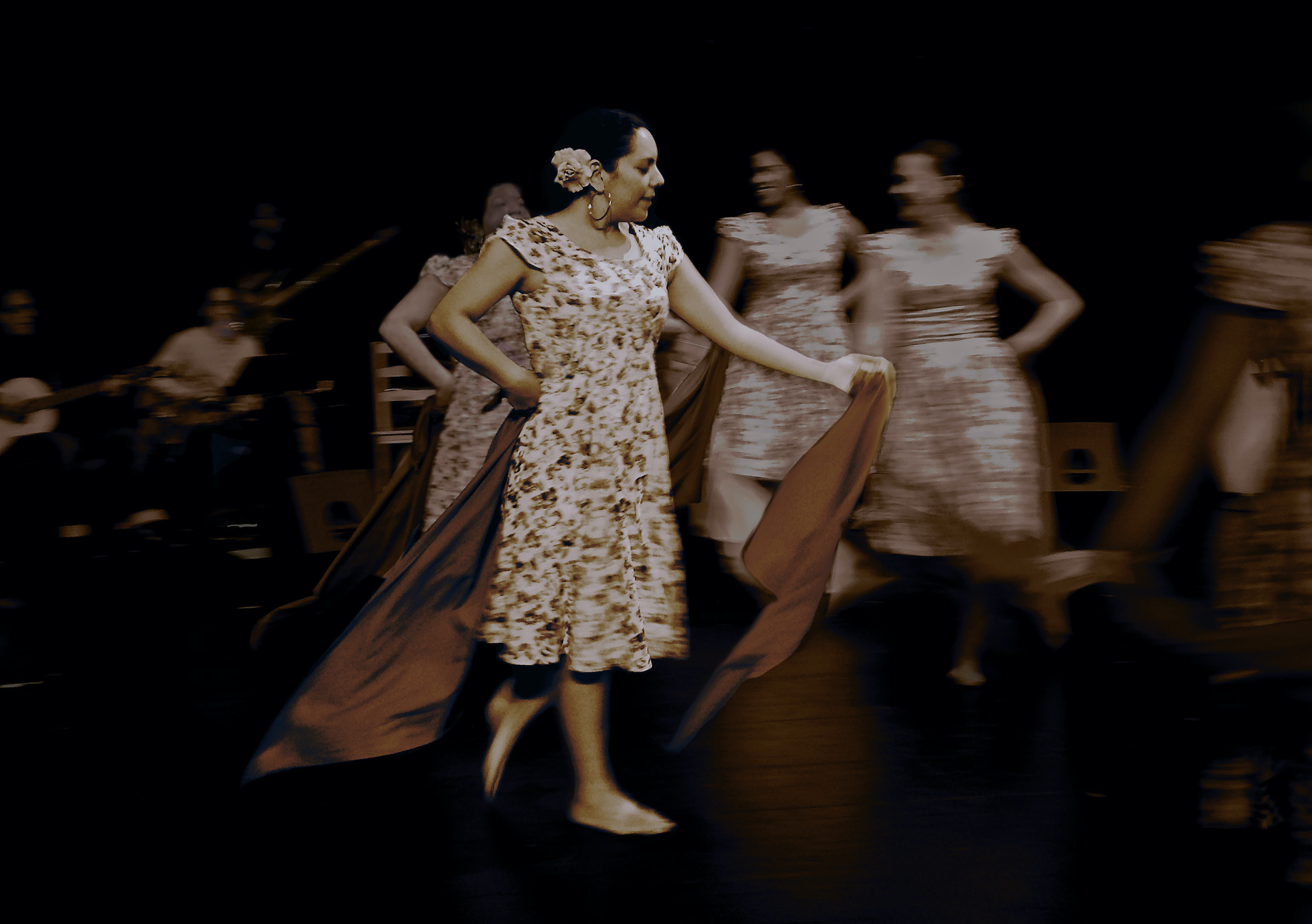 Monica Rojas-Stewart. Photo by Blanca Santander. 
What genre of dance do you specialize in? 
In practice, Afro-Peruvian dance or African influenced Peruvian coastal dance genres. Academically, my focus is the performance traditions of the African Diaspora in Peru, Latin America, and the Spanish Caribbean.
Do you identify as Black? How does Blackness inform your art?
I don't identify as Black. I identify as African descent given that I have African ancestry on my maternal side.  Blackness, however, is at the core of my work as it relates to the Peruvian and Latinx experience. People may imagine or understand these communities in non-black terms. My intellectual, artistic, activist, and academic work has been dedicated to bringing forth and making visible Black Peruvians and Black Latinx. For over half of my life, I've worked to create spaces to center the voices of Afro-Peruvians and Afro-Latinx peoples to expand perceptions and understanding about their presence, active participation, and their contributions in history and in the present.
What inspired you to become a dancer? 
I've always been a dancer. My siblings to this day remember a tune they used to sing to me as a toddler that triggered me to dance. Later on I took some classic ballet classes. The turning point for me though, was when I was only 15 years old and I saw a couple dance Marinera Limeña (handkerchief partner dance). This dance was the most elegant and sublime thing I had ever seen. The music that accompanied the dance felt so rooted and ancient. I always refer to that very moment as my rebirth. It was the moment when I connected with my true self at a cellular level. My journey began then as I started uncovering a part of myself and my culture of which I didn't know. I learned how to dance Marinera Limeña but that wasn't enough for me. I wanted to know the who, why, what, where and when and dove deeply into the Black Peruvian artistic scene and later on into the larger Afro-Peruvian community. That was the beginning of the rest of my life.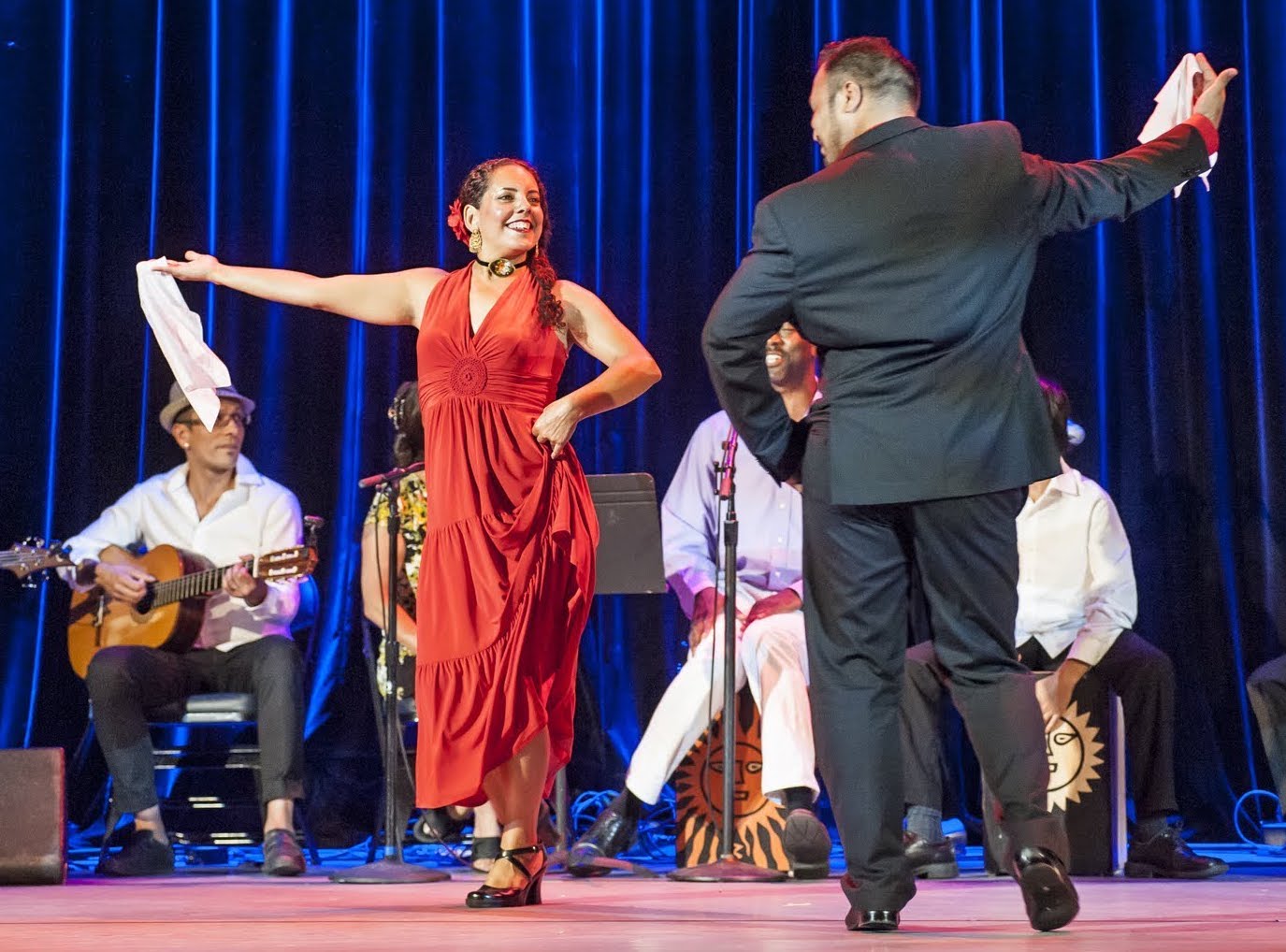 Monica Rojas-Stewart dancing Marinera Limeña. Photo by Erik Stuhaug.
What is one thing you would tell the younger version of you based on what you have learned in your journey?
"Don't take a taxi at three in the morning in Lima by yourself ever again! There's other ways to get home." Hahaha… I would also tell a younger me, "You are more resilient and stronger than you think. You will persevere and succeed."
What is something in your career that you are proud of?
Becoming a National Dance Champion is something to be proud of, but more than that recognizing that I took what I learned from the practice or performance realm to the educational and activist realm setting for myself similar standards. Getting a PhD in a foreign country and in a foreign language as an international student is also something I do not take for granted. Most importantly, I've been able to marry my artistic knowledge and skills with my intellectual pursuits and developed the functionality of this marriage outside of the boundaries of the folkloric and the academic worlds. I've been a bridge that brings my intellectual work to community arts and organizing while helping the intellectual work that is present in the community up and out, all the while being a mother and a wife.
What do you hope your legacy will be?
My children, who are growing confident and proud of their roots and celebrate their Afro-Indigenous heritage as mixed Peruvian, Black American and Black Caribbean. I also hope that my approach to community arts will be part of my legacy. People who work with me and those who have experienced my work can perceive the blurry boundaries among education, arts and activism. As an artist I have a particular interest in and focus on the process almost more than the end product and my emphasis in process has generated space for others to connect, create and heal. One of my babies, the Movimiento Afrolatino Seattle (MÁS) is growing and getting stronger and that makes me very happy. And there is more to come.