Submitted by
Lisa Kwak
on June 3, 2021 - 3:43pm
To celebrate and to recognize that the contributions of Black Americans should be appreciated beyond the month of February, the Department of Dance is using its website and social media platforms to spotlight a different Black dance artist in the greater Seattle area every month through 2021. February, March, and April issues are also available. 
In May, we celebrate dani tirrell. 
dani tirrell (uses name for pronouns) 
dani tirrell (Seattle, WA), Seattle's Mayor Arts Award recipient 2019, is a Black, Trans Spectrum, Queer choreographer, dancer, and movement guide. dani has guided people in Detroit and Seattle as well as sharing movement practices in other cities in the United States. Currently, dani is the curator for Central District Forum for Arts and Ideas (Seattle). dani is the host and co-creator of several online talk programs- Sunday Dinner, The Living Room, and Intimate Conversations.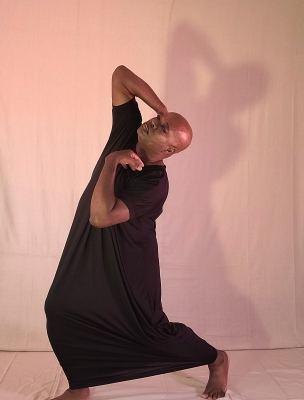 What does being Black mean to you? How does Blackness inform your art ?
My Blackness is proof that my ancestors loved me enough to keep fighting. My Blackness is about storytelling and keeping our voices alive. My Blackness moves through whatever I create, it does not hinder what I create it only enhances it.
What inspired you to become a dancer?
My family are dancers. They trained in the community, we learned from each other.
What is one thing you would tell the younger version of you based on what you have learned on your journey?
Your words can be a weapon or a place of love, use it with much thought, but never be silent. 
What do you hope your legacy will be? 
 I want people to define that not me. I want others to share the good and bad of their interactions with me.