Class of 2020, Dance | Gender, Women and Sexuality Studies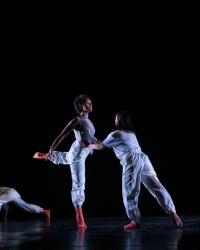 Biography
Double major in Dance and Gender, Women and Sexuality Studies
Madison Shorter has spent the last four years at the University of Washington double majoring in Gender, Women & Sexuality Studies, and Dance. She does not think that her academic career is over yet, but she hopes to take an academic break and do lots of dancing after graduation. Whatever she ends up doing, she will definitely be taking her grounding in feminist theory with her.
Favorite Moment at the Department of Dance 
Every performance with the UW Dance Department has a special place in my heart. Anytime on stage is exhilarating and liberating.