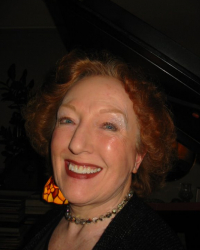 Biography
Mary Ann studied for a BMus in piano performance at the Conservatory of Music, University of Missouri at Kansas City under Dr. Wiktor Labunski, Artist-Emeritus-in-Residence.  In 1996 she was invited to Germany as guest company pianist for Ballett Frankfurt, William Forsythe, Artistic Director.
She has played company classes for Nacho Duato's Compañía Nacional de Danza, Dance Theatre of Harlem, Feld Ballets/NY, and Hubbard Street Dance Company.  She is a member of American Federation of Musicians and American Guild of Organists.
She is a staff musician for the University of Washington Department of Dance and Cornish College of the Arts, College and Preparatory Dance Programs where she serves as Summer Dance Musician Coordinator. Presently she is choir director, organist, and pianist for Holy Rosary Catholic Church in West Seattle.